Play Poker on Android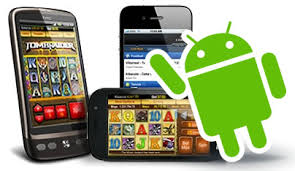 The functionality of smartphones and tablet PCs is increasing year after year and the online poker companies have noted the potential market of customers who want to play poker on the go. After all, there's only so much Angry Birds you can play on the train before it becomes a bit boring; wouldn't you prefer to be earning some money as you travel, or wait in the doctor's surgery? Play money poker on Android has been around for years, but players quickly get bored with the unrealistic game-play of play money games where it seems that everyone at the table is 'all-in' every second hand.
Google's Android is still the number one operating system both for smartphones and tablets, despite all the hype over the iPhone and iPad. The poker companies have been busy over the past couple of years figuring out how they can make the increased processing power and high resolution screen on modern devices work for them, and there are new Android poker apps on the market every month.
  ______________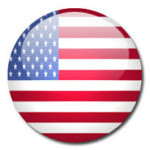 Note to US Visitors: Ignition Poker has recently become the only site to offer Real Money Android Poker to American players. Read More here.
______________
Android Poker Sites
How Does Poker on Android Work?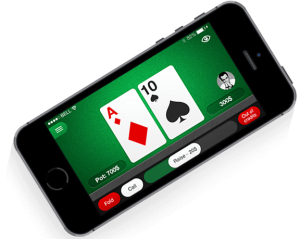 Much like playing on your PC, playing poker on Android takes place either through a client that you download, which is a standalone piece of software, or through a browser based applet that runs in a browser window on your phone or tablet PC. If you're thinking about playing poker on Android, generally we recommend sites which use standalone apps, as these tend to be more stable.
The first question most people ask when they discover that they can play poker on Android devices is: "How do they fit everything on the small screen?" It's true that mobile phones like HTC, Samsung Galaxy etc. have relatively small screens but the Android poker app developers usually focus on making a simple
stripped back version of their PC product for Android customers. Only the really important information appears on the screen and the animations are kept simpler. When it's your turn to act, you're presented with big buttons which allow you to execute your decision to fold, bet, check etc.and the buttons are usually big enough so that the chance of an expensive misclick is pretty small. Overall, most of the Android poker apps on the market are very easy on the eye and simple to use. The tablet poker apps are the same as those for the smartphone, but scaled up to the bigger screen. This makes things a little easier to follow, but by and large playing on your phone is just as easy as playing on a tablet.
What Poker Games can I Play on My Android Device?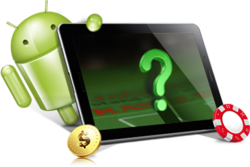 As things stand, most poker companies are keeping things simple with the Android apps. This means that they're only offering tournaments and cash games, but only across a limited range of stakes. This makes sense as firstly if you were to play a tournament on your phone, it would be quite difficult to switch between the poker table and the tournament lobby and secondly, not too many people would like the idea of playing a tournament with several thousand players that might take 5-6 hours to complete on a phone.
Android poker apps at the moment will let you play Holdem (No Limit, Pot Limit, and Fixed Limit) at stakes from 5c/10c up to €3/€6 and only one table at a time, though some rooms are trialing multi-table play. Read our Android poker site reviews to find which room offer what.
Connection and Data Transfer
All Android poker apps and browser based clients can be played over a WiFi connection or on your mobile data network's 3G or Edge connections. Online poker doesn't tend to use a lot of data and the data is encrypted and compressed, so even a lower speed Edge connection is usually good enough to play a single table on. You don't need to worry about your poker exploits running up your mobile data bill, as an hour of mobile poker will only use up a few hundred
kB of data at most. If you are on the move, playing whilst on a train or in a car (hopefully not while driving!) you should be sure that you're going to be in coverage for the whole of your journey as if your mobile data connection drops and you don't re-connect to the poker site before your time bank expires, your hand will automatically be folded.
Summary
Overall, if you want to play poker on Android, you'll find that it will be more for fun than for serious grinding, but it does represent a great way to get some hands in when you're on the move and to work on your game while playing one table nice and slowly.