Poker on HTC Devices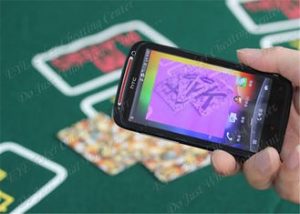 When it comes down to the popularity of Android devices, HTC and Samsung are the front runners. If you want to play poker on HTC phones or tablets, then you've come to the right place for info and site reviews.
There are lots of online poker rooms that offer real money games for Android users these days and there are a few things you should consider before picking one to install on your phone.
Gameplay and Software
The great thing about the real money poker apps for HTC phones is that they're developed by companies that have big budgets and are generally way more fun to play on than the apps which you pay a small amount for in the Marketplace. You'll find that the animations are quicker and the tables are a lot sleeker and easier on the eye, and the controls are a lot more intuitive.
Overall, we recommend 888poker as the top Android poker site but betsson and Unibet are also worth a look. If you'd like to know more about what each of these apps has to offer then we've got lots of information on this site about all of them. The best place to start is at our best Android poker apps page which you can find here.

Compatibility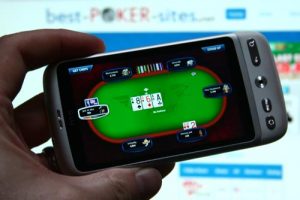 Not all apps will work with all HTC phones. The best poker apps are the ones that you download to your phone and install, rather than ones which run on your browser. Many of these apps run on the Adobe Air platform and older versions of the Android software don't support Air based apps. So if you have something like the HTC Dream, or the HTC Hero then you won't be able to run these apps. For the most part if you have the most popular HTC phones like the Desire or the Sensation then you'll have no problems. The same goes for the Inspire, the Evo, and the Thunderbolt. However, some users running Android 2.3 have reported problems. If your HTC is newer and running the Ice Cream Sandwich software then you'll have no problems whatsoever.
If you do experience problems installing the likes of 888poker or bwin, or you have a Windows Mobile based phone like the HTC HD2 then all hope isn't lost. There are some sites that offer in-browser poker and they'll work irrespective of what version of Android your phone is running. The two main sites for in-browser Android poker are Switch Poker and Terminal Poker. Both have their advantages; Switch Poker allows multi-tabling, while Terminal Poker offers speed poker where you're not at a single table, but in a pool of players and you're moved to a new hand as soon as you fold. Terminal Poker have also recently introduced multi-table tournaments with guaranteed prize pools meaning you can now play tournaments on the go as well as cash games.
The only problem with these two sites is that they're relatively small and don't have a huge amount of players online at off-peak times. That said, there'll always be a few low stakes games going and the guaranteed prizepool tournaments at Terminal Poker always attract decent fields.
So, whatever type of HTC phone you have, you'll be able to find a site that offers you cash games and tournaments.