Android Poker Bonuses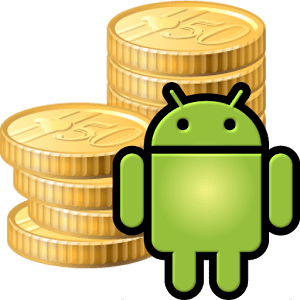 The deposit bonus is the carrot that online poker companies dangle in front of potential players in order to entice them to sign up there ahead of one of their rival sites. Typically you'll see things like '100% up to $400' on the sites home page meaning that they'll match any amount you deposit up to $400. Of course they aren't just going to hand over $400 and let you withdraw it. You have to earn it through playing for real money and invariably the bonus just means a little bit of a lower profit for the poker site for a little while after you've signed up.
Normally, the bonus will be worth about 30-40% of the total amount that you pay in rake or tournament entry fees, so in reality you should just treat it like a discount for playing at a certain site, rather that the free money they claim it to be. When it comes to Android poker bonuses you have to remember the rate at which the bonus clears.
For instance if you've signed up for a $500 bonus that releases in one big chunk when you've racked up enough player points, it's very unlikely that you're going to pay enough rake or fees when you're playing one table on your Android phone or tablet in order to release the bonus in the allotted time. It would take forever to rake $1,500 single tabling, no matter what the stakes! So my advice is that unless you're going to play poker both on your PC and on your phone, then you should opt for a bonus that is released in very small chunks and represents a big discount for you.
If on the other hand you usually play 12 tables on your  PC, but also want an Android app to pass the time when you're out and about, then by all means shoot for the big bonuses like the $2,500 offer at Red Kings. Below I've compiled a top 3 list for casual Android poker players.
888poker does something that no other online poker site does, and that's give you completely free money! When you sign up at 888poker they'll immediately put $8 into your account for you to try the app and it's yours to keep. Then, when you make a deposit you'll get a 100% bonus up to $400 which clears pretty quickly and is equivalent to about 30% of your rake back.  It's worth signing up and checking out the app for the free $8 alone. Who knows, you might spin it up to thousands!? Read our full 888 android poker review here


Switch poker is a little different to 888 in that you play the games in your Android browser, so there's no app to download. The software is nice and light, and moves very well. They have a few bonuses available. The most popular is the 100% up to €600 bonus, which clears in €10 chunks for every 2500 player points that you earn. They also offer an option to get either a free iPod or even an iPad. These two are all-or-nothing bonuses, where you have to accumulate either 60,000 or 100,000 points respectively. The good thing about Switch Poker though, is that they give you a full 6 months to collect the required bonus points. Click here to read our full Switch poker review.

Rounding out our top 3 is Bovada Poker. They're a big name in online gaming in the US and around the world and they offer a massive $1000 sign up bonus to dedicated players that sign up through androidpokersites.com. They're the only poker company that has an Android app and accepts US players, which means there's always a game running and plenty of soft opposition. This bonus clears at a rate of about 40% rake back so it's pretty good value! Click here to read more about Android poker apps for US players.