Best Android Poker Apps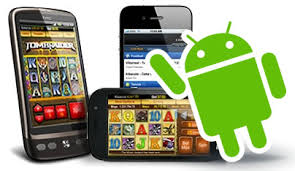 Mobile phone poker is taking off in a big way and because Android is the market leading smart phone operating system, poker companies are starting to give serious attention to developing the best Android poker apps. Some have gone down the road of coding a dedicated app, while other poker sites have opted for an in-browser solution for mobile poker. Both have their merits which we discuss in the individual reviews on the site.
______________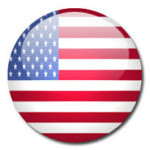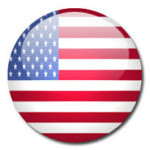 Note to US Visitors: Bovada Poker has recently become the first site to offer Real Money Android Poker to American players. You can read more about the site by visiting our page for US players
______________
Though Android poker is still in its early days, there are still a pretty good range of options. We've played on them all and on this page we list what in our opinion are the Top 3 Android Poker apps on the market in 2013. Some sites seem to be pushing mobile poker harder than others, which is strange. I'm not sure why they wouldn't want a piece of the ever growing mobile pie. All of these apps are for non-US players only.
Our favourite of the Android poker apps is that of 888 Poker. 888 have come a long way from the days when they were known as Pacific Poker and had software that went unimproved for years. Now, they're the fastest growing company in the world and are set to take over the number two spot in terms of traffic, with only PokerStars ahead of them. Most importantly, 888 has the softest games online at the moment. Their poker app for Android exited the beta testing in mid 2012 phase and is now on general release, and they release regular updates to keep it working well.

I've spent quite a lot of time playing on it, in fact it is the app I play on most often, and have had no problems with errors whatsoever. The lobby is really simple and straightforward; currently only low stakes Holdem cash games and sit and go tournies are available, and multi-table tournaments have just been added, while the addition of higher stakes games is still in development. As you can see from the screenshots below, the 10 seater tables are a little bit crowded and they could certainly do away with avatars which don't really add much to the game.
The chat function is also slightly redundant as you have to go into a different window to chat, but these are only minor annoyances. If you have a phone with a bigger screen like the HTC One or the Nexus 5 you'll find that this is plenty big, and obviously then all Android tablets with 7 inch screens and above are ideal for playing on it.
That said, the game play is easy to follow and the action button are nice and big with a convenient bet sizing slider, as well as single tap betting for common bet amounts like '1/2 pot' and 'pot'. Combining this with the fact that 888 have the softest games in online poker, I think they're easily the best bet. I am however hoping that they add multi-tabling in an update in the near future. One table just isn't enough for the true poker junkie! You can set up your account by clicking here or if you're viewing this from your Android device you can download the app directly by clicking the button below. Read our full 888 android poker review here.

Red Kings is the newest member of the Android poker family. They're not the most well known name in online poker, but their aggressive marketing and very generous first deposit has seen their player numbers rising extremely quickly this year. They've partnered with Ongame, the well known internet gaming software provider who provide both their desktop and Android poker software. There are other companies who use the Ongame software, but the bonus offered at Red Kings is reason enough to go with them.
The app itself is easy to get the hang of and the graphics are good. For the moment cash games up to stakes of $3/$6 are available on the app, and you're pooled with the players who are playing on their PCs so there'll be no shortage of traffic. If you want to play at an Ongame site and are on the fence about whether to choose bwin or Red Kings, we recommend Red Kings because of their 100% deposit bonus up to a massive $2,500. They also have a better reputation in the poker community, whereas I've heard a lot of stories about bwin treating poker players very badly.
Click here to read our full Red Kings review.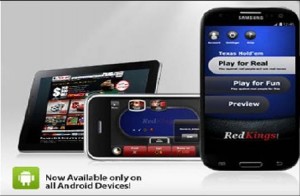 Terminal Poker is one of my favourite poker sites these days. They're serious about innovation in poker and deserve more respect than they get. They were one of the pioneers of mobile poker and now unfortunately they're being swamped a little bit by the major operators who are releasing their own Android poker apps. Nonetheless, with a good and easy to clear bonus, and ridiculously soft games Terminal is well worth a visit. They also have a cool casino which you can play on from the same account if you're a little bored of poker. Most recently they've teamed up with Revolution Gaming to offer their customers a full desktop poker experience, so you now have the option to either play their speed poker game in your browser or what they call 'classic poker' in a typical poker client. Have a read of our full Terminal Poker review if you want to know more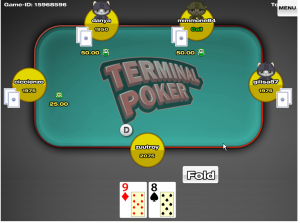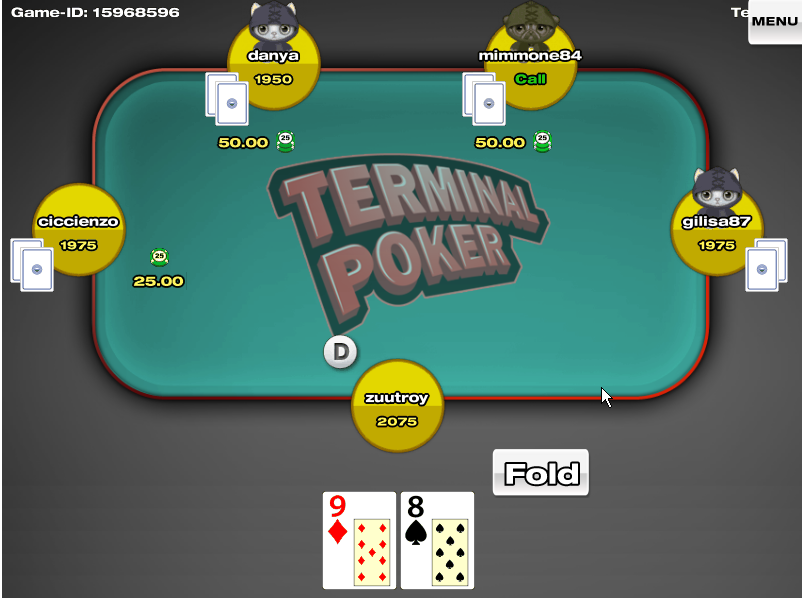 Other Android Poker Apps
At the moment 888 and Red Kings are the best shows in town when it comes to dedicated Android apps. Party Poker have released their own Android app but it is very buggy, and PokerStars have released one which is good. We tend to stay away from PokerStars though, due to their very tough games and tournaments which take 12 hours to win.