Poker Apps for Android Phones and Tablets
  ______________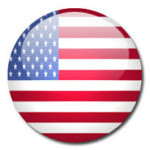 Note to US Visitors:Ignition Poker has recently become the only site to offer Real Money Android Poker to American players. Read More here.
______________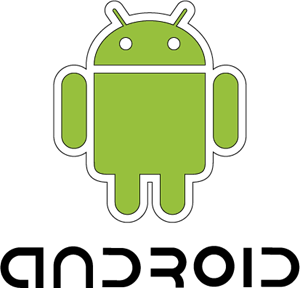 The mobile revolution is in full swing and it seems like everyone has an iPhone, iPad, HTC, Samsung Galaxy, or Google Nexus these days. The major poker rooms are well aware of this and are working furiously to meet the demand for smartphone and tablet real money poker apps.
Poker apps for smartphones have been available for several years, but many of them are either not networked, meaning you're playing against the phone rather than real people, or they're only available as play money apps (like Live Holdem Poker Pro), meaning that there's nothing at stake and the games don't represent real poker.
In recent years though, as mobile technology has advanced, all of the major poker rooms are pushing to develop good mobile poker apps. This has led to something of a delay in real money poker on Android and iOS based phones as the poker companies are being very careful not to release a substandard product.
As Android is the biggest smartphone and tablet operating system it's getting a lot of attention from the developers and in the last 2 years there has been a steady flow of Android poker apps released.
Here at androidpokersites.com, we're trying to create the number one resource for Android poker, and in particular Android poker for real money. We try hard to separate the good apps from the bad ones so you don't sign up and deposit money only to find that a particular site's app is no good.
Have a look at Top10PokerSites.net if you are looking for the list of top 10 Android poker sites for 2020.
There are lots of poker portals out there that have just made Android and mobile poker sections without knowing anything about it. Some sites that show up in the Google search results recommend that you play at Titan Poker or William Hill or recommend that Americans play at Bet Online, but none of these sites even HAVE Android poker apps! Rest assured we know the mobile gaming business and will steer you right rather than wasting your time. We've actually played on all of the apps and our review pages contain videos to prove it!
How to Play Poker on Android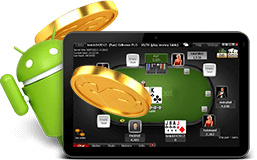 There are two main ways to get started playing poker on your Android device; you can play on a dedicated app, or you can play in your browser. The best option is to go with a site which has developed its own app. Sites with their own client installed on your android device tend to run smoother and be more user friendly than the in-browser versions developed for small screen mobile devices. At present, only a few poker rooms have developed dedicated Android apps, while others have gone with the browser based approach, meaning that the don't have to develop separate apps for all of the different smartphone operating systems. Click here to read more about optimising your device for online poker.
If you're going to opt for an app based poker site, simply follow our links and they will take you the mobile homepage of the poker site where you'll find a direct download link for the app, and be able to sign up and register an account with the poker site. Remember that real money poker apps aren't available in the Android Marketplace or Google Play as it's now known, and the download links can generally only be found at the poker site's home page. In order for them to work on your device, you'll also need to enable non-marketplace apps in your settings, as shown below:
Android Poker Bonuses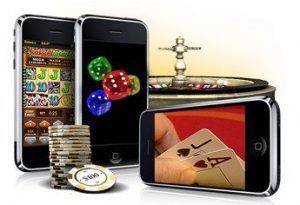 You'll notice that most poker sites offer bonuses to new players and you might be tempted to go with the one that offers the biggest number, but this isn't necessarily a good idea if you're going to be playing on your Android device. The way these bonuses work is that you play a certain amount of real money poker and the site releases a little chunk of your bonus into your account. Typically this will equal about 30-40% of the rake that you've paid to date at the site. Most bonuses will give you 60 days to clear them, so that means if you wanted to clear a $2,000 bonus you'd have to pay about $6,000 in rake.
Remember, that on most Android poker apps you can only play one table. If you were single tabling $0.50/$1.00 you'd be paying about $6.00 per her in rake, so you'd need to play 1,000 hours in 2 months to get through the bonus. That's more hours than there are in 2 months!
For that reason, when choosing a bonus you're better off choosing one that releases faster rather than the one with the biggest headline figure. Another thing to consider is the 'no deposit bonus'. 888poker for example offers you a bonus of $8/£12 depending on your country which is completely free and there in your account ready for you to play with as soon as you sign up with them. These free bankrolls, although small, represent a much better deal for you than some massive deposit bonus.
How is Playing Poker on Android Different to Playing on a PC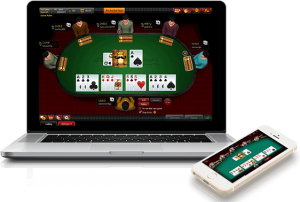 There are a few things to consider when making the transition to playing on an Android device if you're used to playing on a regular PC. The first thing is getting used to playing with a touch screen, particularly if you're playing on a mobile phone rather than a tablet with a larger screen. You'll find that the action buttons and bet sizing slider will be quite small and you'll have to be careful each time its your turn to act. You don't want to go folding pocket aces preflop or going all in with 7-2 off suit by accident. When trying out a new site on your Android device, we recommend playing for low stakes until you get used to the software and are unlikely to make such costly errors.
Another major difference is that you'll only be able to play one table at a time on most sites, rather than the 12+ than many sites offer with their typical online poker clients, and you won't be able to run tracking software like Poker Tracker and Holdem Manager, which download your hands and let you review them later on. For the time-being, Android poker is mostly a recreational tool for poker fans who want to play a few hands while sitting on the train or stuck in a waiting room, but with talented developers working on apps as we speak, it may not be long before multi-tabling becomes an option, at least for the tablet version.
If you're interested in just playing poker against the computer for real money, take a look at www.onlinegamblingbible.com where you'll find a video poker guide, and if it's just plain old casino games you want to play you should check out their online roulette page too.
Data and Connection Issues
Playing poker on a mobile data connection uses very little data. Playing on an Android will use about 100 kB per hour of play, so even the smallest of data bundles will easily handle a lot of mobile poker. One thing to be slightly wary of is playing on the move. For example if you're on a train and you start playing in the centre of a city where there is a good stable 3G connection, but after a few while you find yourself in a remote area where there is a poor/unreliable EDGE coverage, your connection to the poker site is very likely to drop, and if you're in the middle of a hand this could end up costing you a lot of money.