Android Poker: Real Money or Play Money?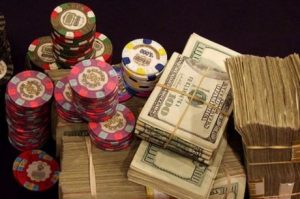 When android poker apps first arrived, all of the peer-to-peer apps where you could play poker against other real people  like Live Holdem Poker Pro and Zynga Poker were for play money. Given how bad the connections often were and how primitive the software on some of these apps was, this was probably a good thing as very few poker players would like to risk real money on such a bad setup. Nonetheless, the games were fun.
Once the big poker sites caught wind of the possibility of their customers playing poker on mobile phones, they weren't long getting to work on their own smartphone poker apps. As Android and iOS are the most popular operating systems in the world for smartphones and tablet PCs, the poker operators targeted poker apps for Android and iPhone primarily, with less interest in Windows Mobile. At the same time, many sites opted to have their mobile poker clients run through the operating system's browser rather than as a standalone app, which saved them having to develop a separate app for each operating system
The best thing for people who were used to playing poker on Android for fun is that all of the best Android poker apps like bwin poker and 888 poker have a play money option, so now you can take advantage of the great software that the big poker companies have developed, while still playing for fun and not risking any money.

Should I play for Real Money or Play Money?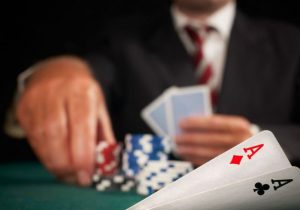 Many poker players who enjoy playing a home game with their friends for low stakes like to go online to practice their skills by playing in play money games, but get frustrated that other players don't take the game seriously. The truth is that play money poker isn't like the real thing at all. When people have nothing at risk they have no reason to play properly and you'll find that in play money games that some players are going all in on every hand and making stupid bluffs just to kill 5 minutes when they're bored. In poker, playing for money is the real way of keeping score, and if you're playing any game without keeping score, people will get bored pretty quickly!
Online Poker offers stakes to suit everyone's pocket, and as soon as any money whatsoever is at risk, you'll find that the people play the game much more seriously, making it more enjoyable for everyone. If you open a 1c/2c table, with a buy-in of $2, you'll find that the games are still packed with very bad players, but when playing for a few cents you'll find that first, the plays they make aren't quite so ridiculous and secondly, you get a little reward for beating them.
If you exercise proper bankroll management and keep a 20 buy-in rule for whatever stakes you want to play, then a $40 bankroll is enough to get you started, and even the poorest college student can afford that. If you have any poker skill whatsoever you'll be able to beat the 1c/2c game and then you can move up and down in stakes as your bankroll allows, following the 20 buy-in rule. Who knows, you might skyrocket to the high-stakes and be the next Phil Ivey!