Zoom Poker for Android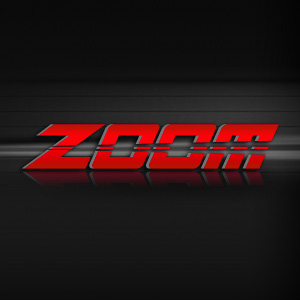 PokerStars has recently finished the beta testing for the Zoom Poker game, which is a similar fast paced game to Rush Poker that used to be offered by Full Tilt Poker. The great thing about this game is that it is now also available as a mobile poker app for Android as well as Apple's iOS.
The brand new mobile version of PokerStars can be downloaded straight to your phone or tablet from their website. This mobile version is available for any Android device, and we haven't found any compatibility issues at all.
>>Click Here to Get Zoom Poker for Android<<
The Android version of PokerStars is able to accommodate the mobile players with probably one of the best mobile software packages that is available at the moment. The graphics are such that you'll barely see the difference between the PC version and the mobile version that you are playing on your mobile phone or tablet. However everything is of course going to be a bit smaller due to the smaller screen!
The PokerStars Mobile version comes with a multitude of features and functions including: scrollable lobby menus, self-imposed deposit restrictions, Mobile Zoom Poker, multi-table capabilities, the play now button, player search, player guide, auto-rebuy and many others.
PokerStars Mobile also has Zoom Poker available. This game is going to be an excellent choice for those players that are always looking for fast action while on the go and those who have no problem making quick decisions. The stakes that are available at the moment at Zoom Poker will start from as little as $0.01 / $0.02 and can go up to $2.5 / $5. There is a good variety of stakes available and huge player pools at all of them, thanks to the high number of players that can be found at PokerStars.
What is Zoom Poker?
Zoom Poker is a fast-paced online poker game launched by PokerStars where you are given the chance to forget about the boring time that a normal Texas Hold'em game can bring after you have folded your cards. This new version of poker will bring you automatically a new set of players at a different table with a new set of cards, the moment you fold your cards or when the hand ends. This means that you will no longer have to wait to see what is happening while the other opponents at the table are in a hand.
The Advantages and Disadvantages of Mobile Zoom Poker
While playing Zoom Poker you get to have many advantages but at the same time there are also some disadvantages that might appear.
One of the main advantages that you get while playing Mobile Zoom Poker is that you can play it from virtually anywhere thanks to the great accessibility.
Other advantages of Mobile Zoom Poker are:
–          No more waiting times – Everything will happen fast and you will get the chance to enter a whole new world of online poker straight from your tablet or phone where the fun never seems to stop.
–          Multi-table action – In case you are a more experienced player, you can easily use the mobile PokerStars version to play Zoom Poker at more than one table at the same time. The mobile version of the PokerStars client allows you to play up to four Zoom Poker games at once.
The disadvantages of Mobile Zoom Poker:
–          Surviving can be tough – A beginning player can find it a little bit harder to adapt to the new skills that the Zoom Poker demands. This means that you should play tighter and at the start only play premium hands where the chances of winning are a lot higher and you won't have too many marginal decisions.
Short Zoom Poker Tips
–          Play tight
–          Start by playing in practice mode. No matter how much experience you have at Texas Hold'em you still need to get familiar with this game before you start playing at the real money tables.
–          Get prepared to see a lot of ups and downs in your account balance due to the fact that you will be playing a large number of hands in a relatively short amount of time.
Conclusions
Overall PokerStars has always managed to be one step ahead of the competition and the Mobile Zoom Poker version proves this once again. The mobile version of PokerStars is easy to install and in a matter of a few minutes you can start playing your favorite online poker games, including Zoom Poker straight from your Android device. This way you can enjoy the high amount of action from virtually anywhere, once you have a working internet connection.