Terminal Poker partners with Revolution Gaming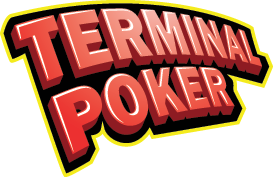 Terminal Poker are expanding their poker offering in the next few days. Having been one of the pioneers of mobile poker, they're now partnering up with Revolution Gaming to offer their players a fully functioning desktop poker client. According to their representatives the new client will be live some time next week (mid January).
You may not have heard of Revolution as they're a pretty new name in online poker, but the network has been around a while. It used to be known as the Cake Poker until it was purchased by Lock Poker, who changed the name, in 2012. They're probably best know for being one of the networks that serves American players and are home to sites like Juicy Stakes and Red Star Poker. PokerScout shows that Revolution are the 11th biggest poker network just behind Microgaming, and they top out at about 2,000 cash game players at peak time. This is far more players than you'd usually see at Terminal Poker and the new deal gives Terminal players access to a huge player pool, while still allowing them to play the classic fast-deal game when they're on the go using their phone or tablet.
We thought that partnering up with Revolution might have meant that Terminal Poker  had eyes on the US market and might have been paving the way towards offering their mobile poker to US players, who still have no mobile poker options available to them. I asked them if this was the case and they replied:
However to be honest there are no plans to enter the US market at the moment and currently all US players are forbidden at the site due to the licence rules. However the poker market has been known to change quickly so nothing is written in stone but at the moment there are no plans.
Together with the new client they are also starting a new campaign in the speed poker client from Mid January. It will last for 4 weeks, and is simply called 4 w€€ks of cash.
In short it will consist of 3 different rake races with €2000, €3000 and €5000 prizepools. In addition to this there will be €500 freerolls running three times a week and also a happy hour for our players that play the highest stakes.
To visit Terminal Poker, click here.