The State of Mobile Poker as 2013 Ends
The State of Mobile Poker as 2013 Ends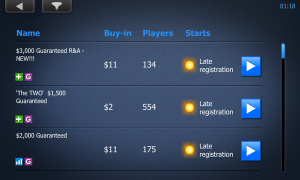 2013 has been a pretty good year for Mobile poker with most sites that have dipped into the mobile market reporting pretty good traffic. This is good news for players as it means that the sites should continue to invest in their mobile products.
One thing we noticed a lot is that sites were very slow to update their apps. Typically they released the product and updates were very scarce indeed. As you probably know if you've looked around the site, 888 is by far and away the site we recommend the most to people, and they've been one of the better companies for taking care of their mobile customers. In mid 2013 they rolled out an update that allowed players to join MTT's from their phones and tablets, something those that had been playing on the app for a while desperately wanted. Now 888 players have the choice of playing Cash, SitnGo's, and MTT's from their Android device.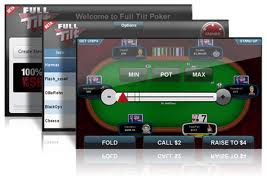 Elsewhere we saw the return of Full Tilt Poker to the  market after putting their well documented troubles behind them. Shortly after their return, the announced that Rush Poker mobile would be back, but sadly Android users were left in the dark. At the moment only iOS is supported and there's been no indication from Full Tilt about when they might look at providing the service to their Android owning customers.
iPoker followed the same track, with a few of their skins rolling out the new app, but most of them have focused on iOS. We're eagerly awaiting the arrival of Bet365 poker or Titan Poker to the mobile market. These are two of the biggest and best skins on the network, and it's probably best to wait until one of the major skins releases the app, rather than signing up with one of the smaller fly-by-night skins that iPoker has.
The Ongame network has become very small over 2013, but we still get a lot of emails from people who have signed up at Red Kings poker telling us that they're happy with the decision and they like the Android app. Sadly, it doesn't offer MTT access so there's not much there for tourney players.
So what does the future hold? 2014 is most likely going to be another big year for mobile gaming and poker is sure to get a boost too. As the technology improves and Phablets (phones with very large screens) become commonplace, you're going to see a big increase in the functionality of poker apps and they're going to become a lot more like their desktop client counterparts with multi-tabling and advanced in-app account management features. Stay tuned to see what happens!