Rush Poker for Android Returning?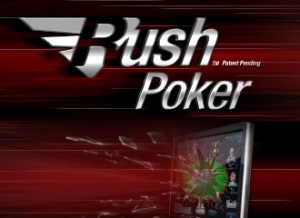 UPDATE 10/05/2013: Full Tilt Poker announced yesterday that they're relaunching on mobile with a Rush Poker only client before they launch a full mobile offering. At the moment the HTML5 based client is only available for iOS but should be out for Android soon. They have also said that their full mobile release won't be around for at least a few months.
___________________________________________________
The recent news that PokerStars has bought Full Tilt Poker and that all of the players who had money on Full Tilt are going to get it back is great for poker. All signs point to Full Tilt being operational again from early November and while there haven't been any announcements as to plans for the site, it's almost certain that the Rush Poker for Android will be launched not too far after the main website.
Full Tilt's popularity stemmed in part from the fact that it had the best desktop poker software in the business and when it released the Android app towards the end of 2010, mobile players were delighted as they could now get in a high volume of hands while on the go. Of course nobody knew at that time that 6 months later the app, and the entire site would be gone. 
We expect Full Tilt's first move will be to bring back the Rush Poker app which was compatible with most Android devices running 2.2 or newer and in due course to develop a fully functioning app to rival the others on the market, and expect them to add sit n go and multi-table tournament support as the months go by. Due to the complexity of the situation at Full Tilt, it's hard to see them having a full Android app on the market within a year, but it will certainly be eagerly awaited.
Rush Poker was the first ever speed poker game and it has since been copied by PokerStars, iPoker, Ongame and Microgaming. The concept is that players aren't stuck at a single table, rather they are part of a player pool. As soon as they fold their hand they're carted off to a new table with other players who have just folded and a new hand begins. The software also allows for quick-folding, so you don't even need to wait until its your turn to fold. You can be gone on to a new table and the software won't show other players at your former table that it was your intention to fold until the action comes around to you. Rush Poker allowed for nearly 3 times the number of hands per hour over what one would get a regular table.