Red Kings October Mobile Frenzy
Red Kings October Mobile Frenzy
Red Kings have gone mobile crazy for October and are offering players who log on and play some hands via a mobile device some great incentives and prizes. They are offering two separate promotions to get players up and running on the mobile app. The first is an introductory offer where if you play just 10 raked hands on your mobile in the first week of october you'll get a free Red Kings t-shirt sent to you, and if you play 250 raked hands you'll get $5 in cash lodged into your Red Kings account that you can use as you please.
The second promotion is for the more hardcore mobile players and features a massive array of prizes, everything from football scarves all the way up to a trip to the $1,500 buy-in GRAND Prague live tournament.
>>Click here to visit Red Kings and Get the App<<
The prizes start with free bets at Bet Red Kings of up to $30 for players who earn 500 player points. Moving up through the list, you'll get a football jersey of your choice if you earn 2500 points, a Playstation 3 at 15,000 points, a Google Nexus 10 at 30,000 points, and the big prize of a GRAND Prague buy-in if you're dedicated enough to earn 50,000 points in the month of October.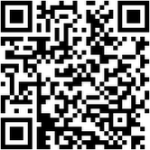 All of these prizes are given out on top of all of the other bonuses you get for playing at Red Kings, such as a first deposit bonus of  up to $2,500 and up to 40% VIP cashback for players that are regulars are the site.
The Red Kings app is one of the best out there at the moment and this promotion is the excuse that you need to give it a try. If you want to read more about the app we have a full review that goes into detail about which you can read here.
If you'd rather download the app directly to your phone you can scan the QR code on the right and the app will begin downloading to your phone or tablet immediately!