Mobile Poker News Roundup for April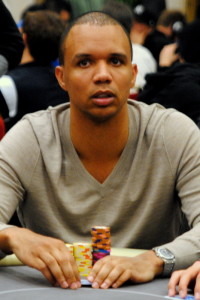 Phil Ivey is in the news again this week, having been accused of cheating yet again in a land based casino. This time is was a casino in Atlantic City that has accused him of taking advantage of a gaffed deck of playing cards which allowed him to be able to read the value of the cards before they were dealt out of the shoe!
This interest in Phil Ivey has of course made him into a bigger poker playing and now Baccarat playing legend for many people are impressed with how he has managed to win millions of Dollars from land based casinos using a deck of card which had not been cut properly, and by sitting in a certain location on the Baccarat table he could instantly tell by taking a quick glance at the outside edge of the next card to be dealt out of the shoe what that card was!
Phil Ivey has recently launched his very own unique  Poker App which anyone can downloaded and access and this Poker App is available to download for free on Facebook and offers users a plethora of helpful playing hints and tips and also boasts several videos which explain in full details how to master playing Poker.
Should you be looking to improve your online or land based Poker play then it may be worth you taking a look at this Poker App for with the skill and ability of Phil Ivey not being in question at the Poker tables (but possibly at the Baccarat tables) you may just learn a thing or two from him!
888 Poker Now Goes Mobile in Spain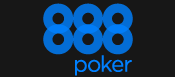 There are many online and mobile Poker sites that are pulling out of the Spanish market due to high taxation and licensing fees and also due to there not being the volume of players available in Spain to make paying those fees cost effective.
However the Gibraltar based 888 Poker site has recently launched a brand new Poker App for their Spanish customers and it would appear that they have no intention of pulling out of the Spanish online Poker marketplace!
This newly launched Spanish facing Poker App gives players the ability to set the language displayed on the App to either Spanish or English and once downloaded players can then access a range of live Poker table ring games and also take part in several daily Poker Tournaments.
As an added incentive for Spanish players to sign up, a generous new player Euro bonus is available which is easy to claim and comes with a fair set of terms and conditions. For more information visit the 888 Poker site and if you are accessing that site from Spain you will automatically be diverted to their Spanish based website.
It is worth also noting that the 888 Poker mobile App can also be used to directly contact their 24 hours a day Spanish customer support team who are always on hand to offer guidance to anyone requiring any help downloading the App or if they have any Poker related questions.
New Mobile Web Compatible Poker Sites Rolling Out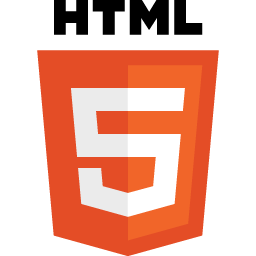 Thanks to the new HTML5 web browsing protocol that can be found attached to the web browsers of all new mobile phones and mobile tablet devices we are seeing more and more Poker sites launching their own web compatible sites as opposed to only offering downloadable Poker Apps.
The main benefit of using a mobile web browser to access Poker sites is that you are never going to have to download software onto your mobile device, and as this can often result in players clogging up their phones with all manner of different bulky Poker Apps, so should you only have limited storage space on your mobile device then do consider utilizing these new mobile Poker sites.
To access these sites all you need to do is to first launch the web browser on your device, and then enter the url of the Poker site you wish to play all, and then simply log in or sign up and you can then instantly launch the Poker tables or Poker tournaments you wish to access instantly by tapping on them from the main menu of from the lobby.
Mobile Poker Tournaments Still Limited in Number
One aspect of playing on a Poker App on any mobile device that experienced players do need to be aware of is that you are not going to find as many Poker tournaments on offer at such sites as you would when accessing the online Poker sites gaming platforms, whilst it is true to say that as technical advancements keep on improving the way Poker Apps work and operate you will only find a modest number of Tournaments offered if any at most Poker sites when accessing them via a Poker App.
We are aware that some of the major players in the Poker Gaming Network world such as Playtech, Microgaming and some of the other well known software providers are working on making Poker Tournaments, in all their many formats, available to players accessing sites utilizing their Poker Apps, and as such as soon as we hear any more information on when these new Poker App Tournaments become available we will let you know!
Goodbye to the Boss Media Poker Network
Boss Media were one of the pioneers of online gaming it is with a heavy heart that we have to announce the closing down of the Boss Media Poker Network that has never managed to keep pace with the ever changing face of online poker nor attract the volume of players onto their Poker Network that other sites have achieved.
Having announced they are closing they Poker Network completely it should be noted that anyone who has missed this news is still going to be able to withdraw funds from their account should they have funds in their accounts, however the clock is now ticking and as such players do need to act quickly before the entire Boss Media Poker Network has the plug pulled on it!