888poker adds sit n go for Android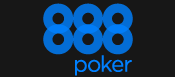 888poker have added new sit and go tournaments to their Android app lobby. When it was released earlier in the year app only featured low stakes games, but insiders hinted that sit n go and MTT support was on the roadmap for the app. This makes 888poker the third site to add any sort of tournament support to their app, behind Terminal Poker, who offer 'Rush Poker' style  tournaments with guaranteed prize pools, and PokerStars who offer both sit 'n' go and MTTs to their mobile customers. Alongside the release of the updated app, 888 also announced their iPad app and have said that the iPhone version is coming soon. 
888 will be slightly disappointed that it has taken them until now to get sit n gos into the app as they have lost significant ground to PokerStars in the mobile market which is absolutely huge at present. Obviously with tournaments being the choice for the majority of poker players, 888 will want to get their MTTs to mobile customers as soon as possible and we're forecasting that they'll be ready to go by the fourth quarter of this year. The fact that their tournament fields are a lot more manageable than those of PokerStars, where tournies tend to go on for more than 8 hours means a lot of MTT players will opt for 888. It can't be much phone staring at a mobile phone screen for 8 hours!